Newnan Car Accident Lawyer
At Kam, Ebersbach & Lewis, P.C., we are recognized as being among the most effective and successful car accident law firms in Georgia. If you or your loved one have been seriously injured in an auto accident, we urge you to contact our Newnan car accident lawyers for help. You can be confident in our experience, legal prowess, and our personal dedication to you, your family, and your case. Every year, our law firm recovers millions on behalf of our deserving clients. We have won more cases in Coweta County exceeding $1 million than any other law firm.
A motor vehicle accident may have left you struggling with serious, life-threatening injuries, or facing a future with permanent disabilities. When another person was at fault, they (and their insurance company) must be held accountable and compensate you for the injuries, pain, suffering, and financial losses you are experiencing. For immediate assistance, contact our legal team to pursue fair and full financial compensation.
WHY CHOOSE KAM, EBERSBACH & LEWIS, P.C.?
Our team of Newnan personal injury attorneys is made up of some of the most qualified and experienced professionals in the state. You will never be "just another client," when we represent you. Our team of trial lawyers is dedicated, talented, and committed to providing superior personal service. We offer our clients the following benefits:
With more than 100 years of experience living and working in the community we serve, we are committed to providing you with the exemplary representation you deserve.
We have achieved unmatched results in car accident cases. We have obtained more settlements and verdicts in Coweta County exceeding one million dollars than any other law firm, including the largest injury verdict (non-wrongful death) in Coweta County history. Our results speak for themselves.
We operate on a contingency fee basis – you don't pay any legal fees unless we are successful and secure compensation for you.
WHY DO YOU NEED A CAR ACCIDENT ATTORNEY IN COWETA COUNTY?
Serious injuries sustained in a car accident often lead to long-term consequences – financial, personal, and emotional. Recovering fair compensation requires the skills of a highly-rated, experienced personal injury lawyer who has an established track record of achieving positive results. Negotiating with insurance companies can be a complex affair – they can often take advantage of claimants, often giving them low-ball settlement offers to quickly resolve any issues.
Our legal team at Kam, Eberbach & Lewis, P.C. is a group of talented lawyers who have years of experience serving in court. We are dedicated and professional, known for our extensive history of recovering high-value settlements and verdicts. In cases of serious personal injury or death in an auto accident in Coweta County, we are personally driven to achieve a favorable outcome to provide for your financial needs, now and in the future. If you have lost a loved one in a car crash our Newnan wrongful death attorneys can help you through the legal process.
CAUSES OF CAR ACCIDENTS
Georgia is home to the most dangerous interstates in the country; nationally ranked as the seventh worst state for fatal car accidents. The Insurance Institute for Highway Safety stated that in a recent year, Georgia had 1,522, fatal crashes, with 1,664 people losing their lives. In Coweta County, car accidents are common on I-85, Highway 34, 27, and within the city limits on Temple Avenue, Jackson Street, Belk Road, Lagrange Street, Lower Lafayette Road, and other streets in Newnan. The causes of these car crashes include the following types of negligent driving conduct:
Drunk Driving: Georgia Governor's Office of Highway Safety reports that in 2020, 402 people were fatally injured, 24 percent of the total traffic fatalities that year.
Drug Intoxicated Driving: Recreational and legally prescribed medications affect a driver's perception. With an opioid crisis in Georgia, you are at risk of encountering a drug-intoxicated driver when sharing the roadways in Coweta County.
Distracted Driving: Not fully focusing on driving can cause serious accidents. This includes eating, grooming, having a conversation, reaching for items, adjusting in-vehicle systems, and more.
Driving While Texting: The Georgia Department of Public Safety reports cell phone use was occurring in a staggering 14 percent of all fatal distracted driving crashes.
Drowsy Driving: Driving with insufficient sleep is as dangerous as driving drunk, and the cause of many serious or fatal vehicle crashes in Newnan and other communities in Coweta County.
Speeding: Coweta County has high levels of auto accidents caused by speeding drivers.
Inattentive Driver: A driver who is daydreaming is not focused on the road ahead, and may swerve out of lanes, or cause a rear-end accident.
Driving Too Fast for Conditions: Weather conditions and road conditions are a critical point in safe driving. A posted speed limit may be too high if the roadways are wet or icy.
Inexperienced Drivers: Young drivers are more prone to make errors, and the cause of many of Newnan's car accidents, often leading to serious injuries or the tragic loss of life.
Running Red Lights, Stop Signs: Running a red light is a common habit for reckless drivers or those who simply fail to see a light or stop sign, putting others sharing the road at risk.
Unsafe or Illegal Turns: Incorrect merging and turning procedures and result in avoidable injury accidents.
Following Too Closely: Tailgating another driver is dangerous driving conduct, as a sudden stop makes it impossible to avoid colliding with the vehicle ahead.
COMMON INJURIES FROM CAR ACCIDENTS
Even an impact at slow speeds can lead to serious or fatal injuries. Some of the most common injuries include:
Back Injuries
Head Injuries
Chest Injuries
Broken Bones (Fractures)
Broken Ribs
Internal Injuries (Organ Damage)
Internal Bleeding
Knee, Leg, and Foot Trauma
Amputations
Lacerations
Facial Disfigurement
Death
Compensation Available After a Newnan Car Accident
Individuals involved in a car accident in Newnan caused by the careless or negligent actions of other drivers should be able to recover a wide range of compensation. The total amount of compensation individuals receive will vary depending on several factors related to the incident. Some of these factors include the severity of the injuries, the level of property damage, whether or not a person can work after the incident, how much pain and suffering an individual endures, and whether or not there was any shared fault.
Our car accident attorneys work diligently to recover both special and general damages on behalf of every client that we help.
Special damages refer to the type of losses that are typically calculable after a car accident occurs. This means we can gather medical bills, property damage estimates, and other receipts to adequately calculate a person's:

Emergency medical expenses
Follow-up medical treatment
Lost income
Property damage expenses
Out-of-pocket expenses
Rental vehicle costs

General damages refer to the types of losses that are not as easy to calculate after a Newnan accident occurs. These types of losses may not necessarily have bills or receipts that we can gather, but they are just as important to adequately calculate and include in the settlement:

Emotional and psychological pain and suffering
Physical pain and suffering
Loss of quality of life damages
In some cases, punitive damages may be awarded for a car accident claim. However, these types of losses are reserved for instances where the actions of the at-fault party are grossly negligent or intentional. Punitive damages are meant to punish the at-fault party and send a signal to other drivers that this type of behavior is not acceptable.
HOW DO YOU DETERMINE LIABILITY FOR A CAR ACCIDENT IN GEORGIA?
In the state of Georgia, we have a fault-based system. The driver whose negligent actions resulted in a collision is liable for personal injuries to other persons. While this appears simple, car accident cases can become complex when both drivers had some percentage of fault. If a single party was at fault, that person is 100 percent liable, but the damages paid in an auto accident case will be decreased by the percentage of fault of the other driver. You also have to prove that the injuries you claim are causally connected to the collision.
It stands to reason that an insurance company, hoping to avoid paying out the maximum in damages, typically tries to prove an injured victim had some percentage of fault. It is imperative that you are represented by our highly-rated, successful car accident lawyer from Kam, Ebersbach & Lewis, P.C. You deserve to be paid fair and full financial compensation if another driver caused the car accident.
Could Partial Fault Affect a Car Accident Claim?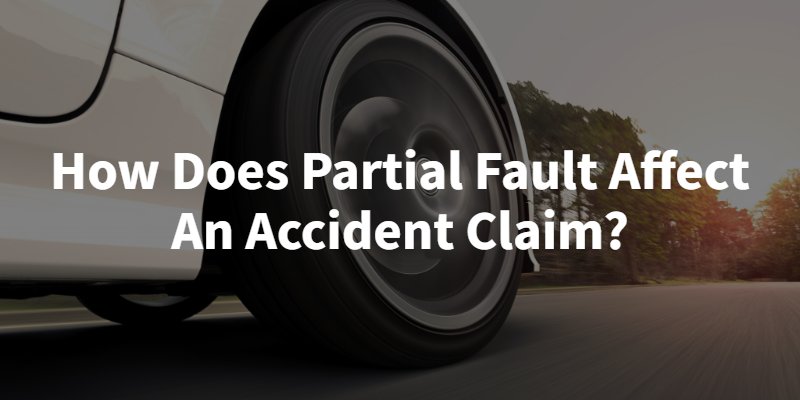 In some cases, insurance carriers and at-fault parties will push back against having to pay full compensation, and one way they will do this is to try and shift some or all the blame onto the car accident victim in Newnan. There are times when multiple parties are at fault for an incident, and this could affect how much compensation individuals receive.
Georgia operates under a comparative negligence system, which means the courts do take into account whether or not there was shared fault. In this state, any person that is 50% or more responsible for causing their own injuries will be unable to recover compensation for their losses. However, those who are 49% or less at fault will be able to recover compensation, though the total amount they receive will be reduced depending on their total percentage of fault.
We strongly encourage you to work with a skilled Newnan car accident lawyer who can anticipate tactics used by the insurance carrier or at-fault party to lower fault. By conducting a complete investigation into the incident, your attorney can truly find out how much compensation you should receive.
WHAT TO DO AFTER A CAR ACCIDENT?
In Coweta County, driving is dangerous, even if you follow the rules of the road and are a safe driver yourself. Speed-related accidents are increasing, year by year, according to the Governor's Office of Highway Safety. In the most recently reported year, there were 4,349 car crashes in Coweta County, with 1,118 people injured. If you are in a car accident with another driver, follow this step-by-step advice:
If a minor accident (fender-bender), pull over to the side of the road, street or highway.
If the collision was more severe, quickly evaluate your passengers to see if anyone is injured, bleeding, or unconscious.
Call 911 for emergency services.
If you are able, use your cellphone to take photos of the vehicles, skid marks on the roadway, and your location.
Get the insurance information of all parties in the accident if you are able.
Get names, addresses, and phone numbers of eyewitnesses.
Ensure you have a full medical evaluation. Many serious injuries are not immediately evident, such as closed head injuries.
Do not admit fault.
Get the badge number of law enforcement who arrive at the scene if possible.
Contact the leading car accident law firm in Newnan for help – Kam, Ebersbach & Lewis, P.C.
Contact 
Kam, Ebersbach & Lewis, P.C. to gain relief 
If you or a loved one has been seriously injured or died in an auto accident in Newnan, Peachtree City, or Metro Atlanta, contact our personal injury lawyers for legal advice at (770) 251-7100, or online for a free consultation.
Client Testimonial
Brian was awesome. He was available anytime that I called. He was very organized and prepared for court. He was awesome and did exactly what I needed him to do.
– Pam